BUSINESS ENGLISH TRAINING FOR PACIFIC WORLD TRAVEL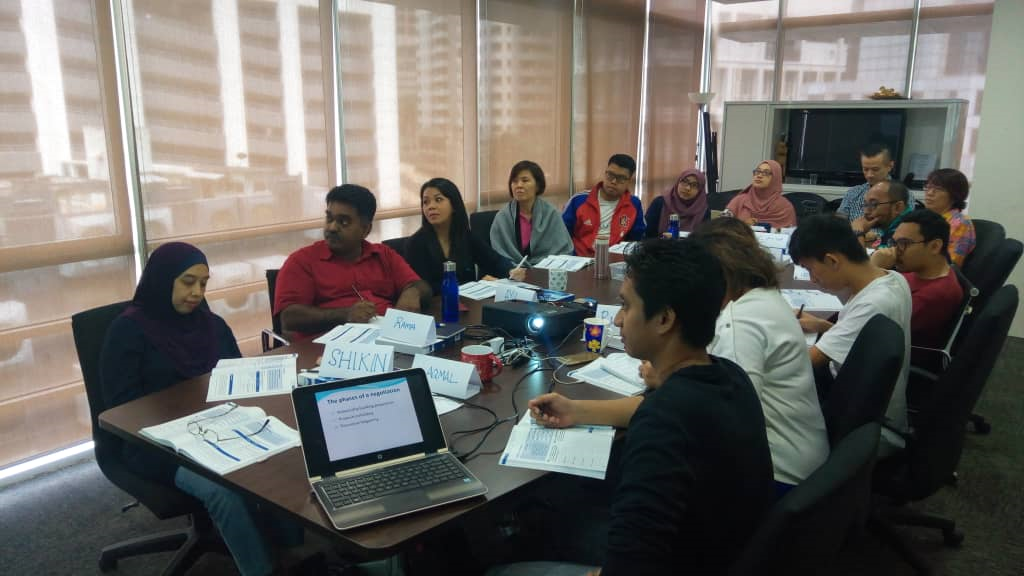 It was indeed a productive weekend for 14 employees of Pacific World Travel (PWT) when they participated in some stimulating Business English training sessions conducted by two Direct English trainers, Gordon Reid and Elisha Nurusus, on 28 & 29 July 2018.
PWT, with more than 30 years of experience in the travel industry, is the preferred partner of several leading travel industry organisations from around the world. The employees in the training came from PWT's two major divisions i.e. General Sales & Services Agency (GSSA) for airlines and the other is operating Marketing Representation Services for Tourists Board, hotels, car rental and cruise line companies.
All the participants gave their thumbs up for the two-day training as they found what was delivered in the training sessions to be very relevant to their day-to-day work at PWT. All the nine learning units in the Business English course especially Customer Care, Negotiations and Social English were very much appreciated by the participants.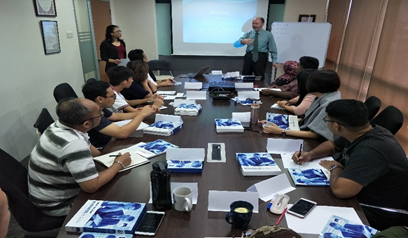 The participants were listening attentively to the trainer.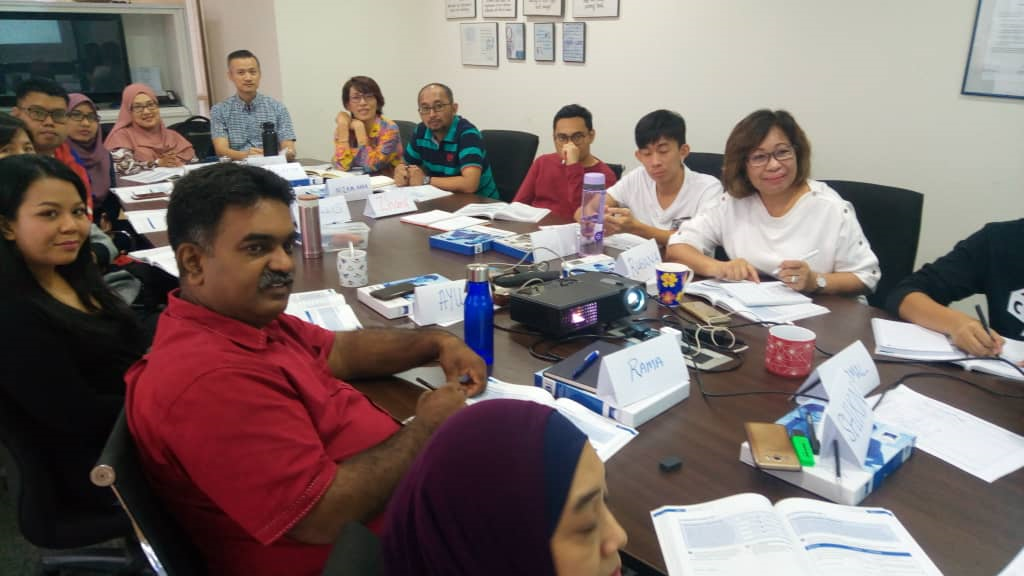 Enhancing one's competencies in Business English
is of utmost importance to employees of PWT.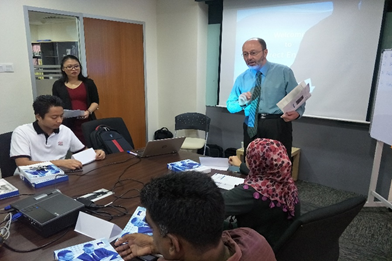 The trainer was explaining the use of the learning packs at the beginning of the training.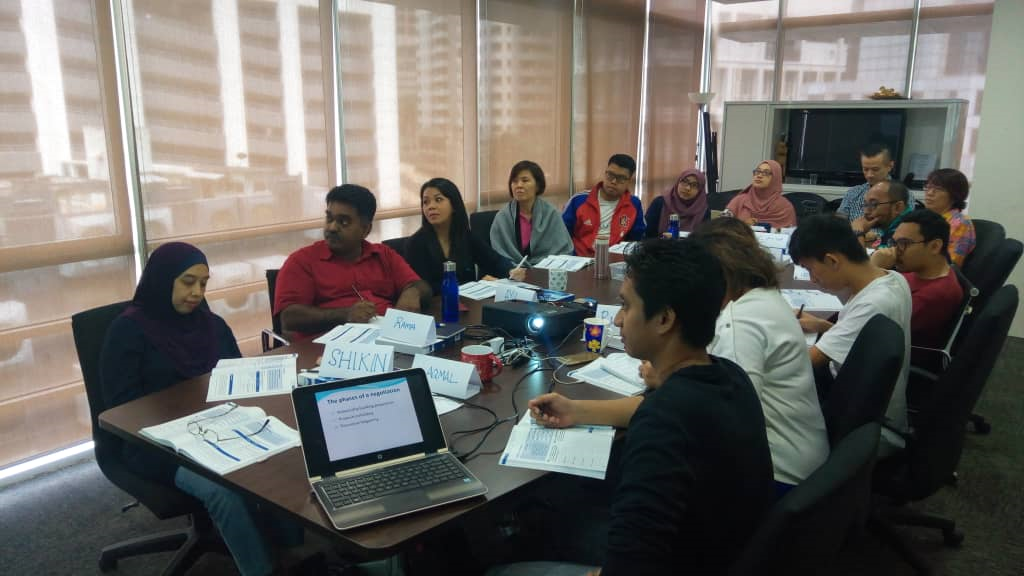 A good mix of participants from PWT – A weekend well spent.