Direct English Business English for Mazda Malaysia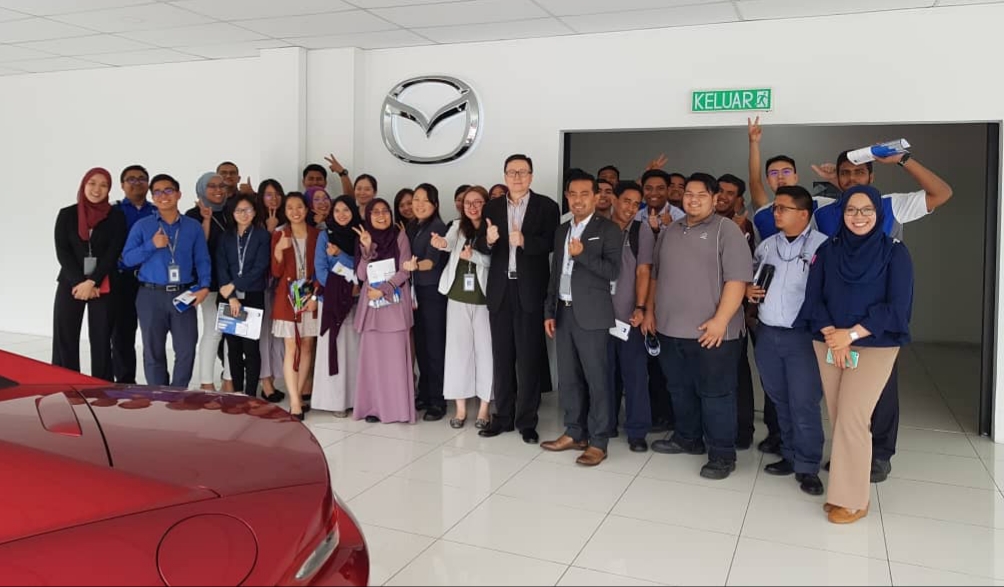 The Direct English Business English course is now officially adopted as a product for English language training for Mazda Malaysia (Bermaz Motor Trading Sdn Bhd) after the Direct English Malaysia team conducted two briefing sessions to the company's representatives on 24th & 25th Sept at the company's headquarters in Glenmarie, Shah Alam.
Besides the representatives from Mazda Malaysia's various branch offices in the Klang Valley, the briefing sessions were also attended by Mazda Malaysia's Learning and Development Manager, Ms Eva Chin and Talent Management Manager, Mr Norazmi B. Ibrahim.
The pilot training programme with Direct English Malaysia would see 50 of Mazda Malaysia's employees to be selected to undergo the Direct English Business English course from 16th Oct to 5th Dec.