Direct English engages UiTM students in PIMPIN workshop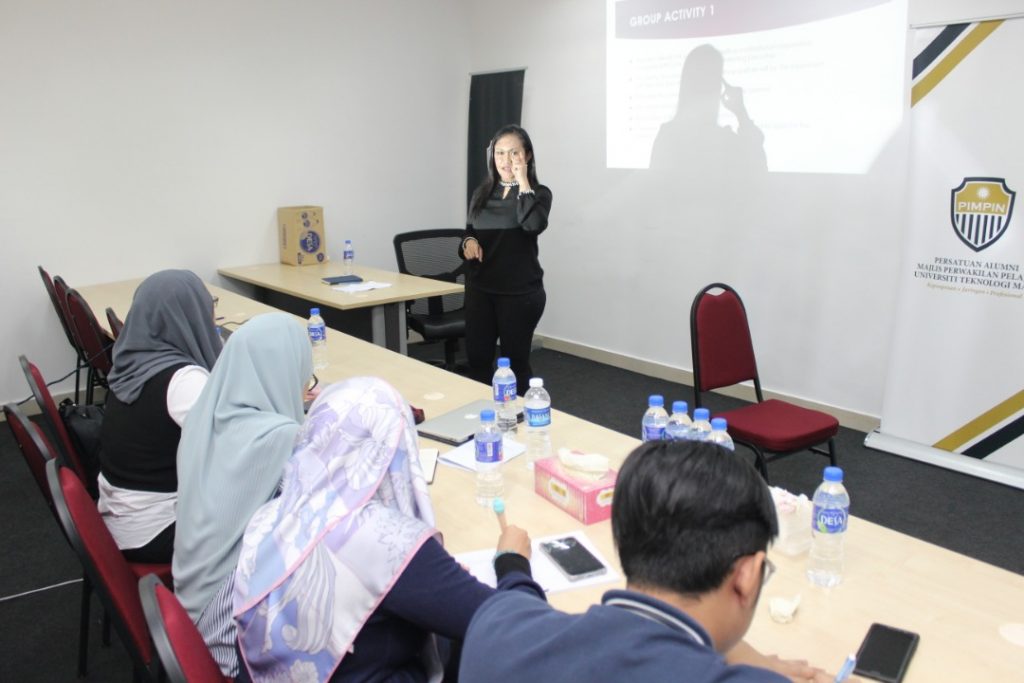 The Direct English team was privileged to be at "Persatuan Alumni Majlis Perwakilan Pelajar UiTM Malaysia or PIMPIN" (translated as the Alumni Association of Student Respresentative Councils, UiTM Malaysia) and be part of the Soft Skills & Public Speaking Workshop conducted by trainer, Nur Farisya Abdul Shukor, who was an alumna of UiTM herself.
Organised by PIMPIN, the workshop came in a series of two with the first workshop being opened to UiTM students and alumni while the second workshop (to be conducted on 30 March 2019) to be opened to members of the public.
The Direct English team delivered a slot titled "Your English Proficiency Level" where the participants were given motivational tips on how they could further enhance their English proficiency and also what they needed to know to understand the six-point scale for language ability under the Common European Framework of References or CEFR.