Direct English Malaysia conducts Business English training for Elken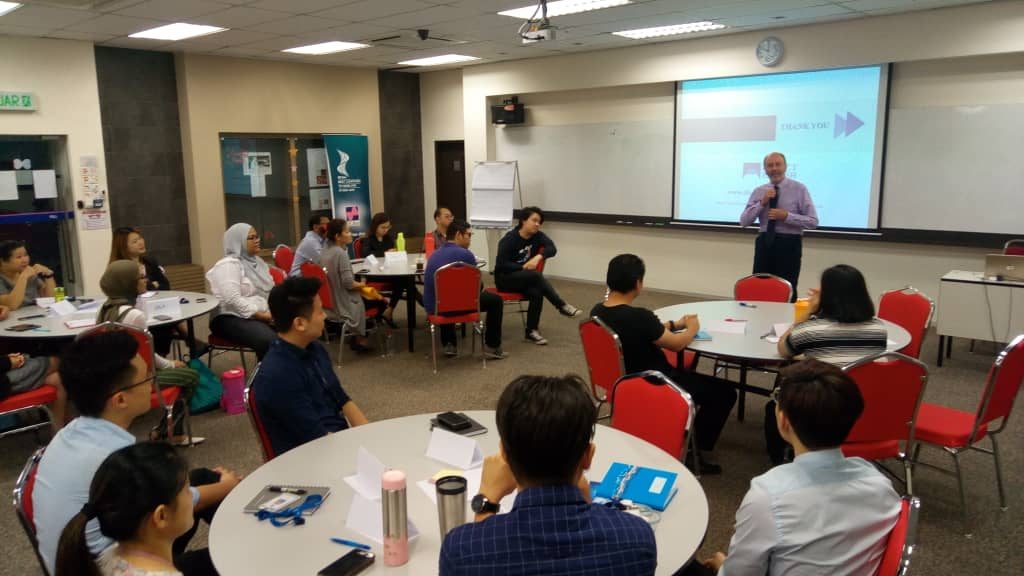 Elken Global Sdn Bhd is now listed in Direct English Malaysia's long list of clients when 20 of their employees started their first session of Direct English Business English training at the company's headquarters in Kuala Lumpur today.
This first group of participants comprising mostly supervisors, senior executives and managers of the various business and operations units would be in good hands of Direct English Malaysia's principal trainer, Gordon Reid, for four training days.
Elken, one of the leading direct selling companies in Malaysia, is a sterling example of Malaysia's home grown success where the company has established strong presence in the Asia Pacific region that includes countries like Hong Kong, Taiwan, Vietnam, Cambodia, Philippines, Thailand, Brunei and Singapore.
Direct English Malaysia is certainly proud to be the English language training provider of choice for Elken and the coined slogan "Direct Selling sells best with Direct English" could not be more apt to illustrate this training partnership or collaboration.