Direct English establishes collaboration with Institut Aminuddin Baki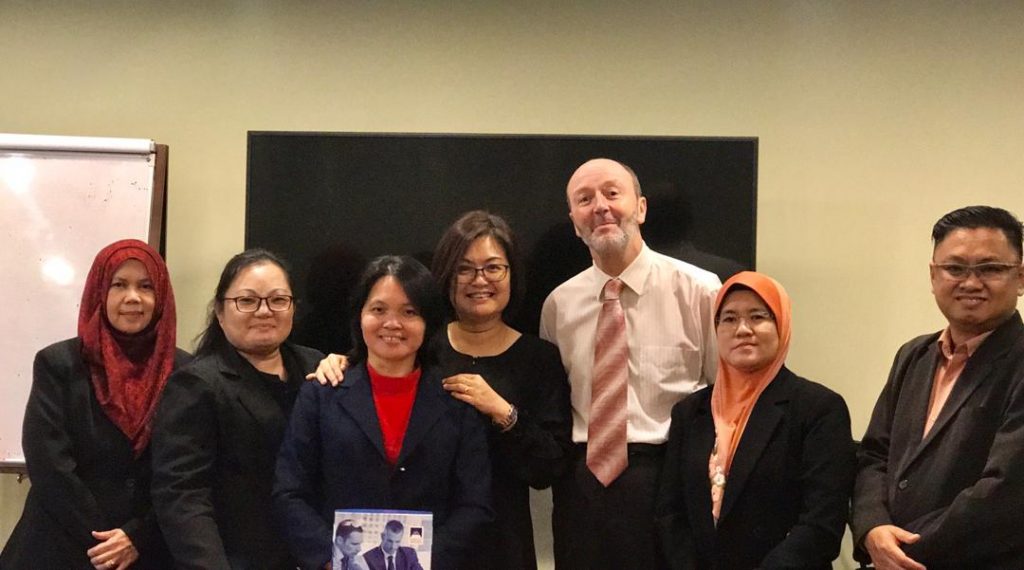 Direct English Malaysia has added another feather in its cap when a collaboration was forged with Institut Aminuddin Baki (IAB), a renowned institution under the Ministry of Education Malaysia. IAB, with its five campuses / branches all over the country, is the entity entrusted by the Ministry of Education to deliver educational management and leadership courses to school leaders i.e. principals, headmasters/headmistresses and senior assistants from the Malaysian public schools.
The collaboration started with Direct English Malaysia conducting its first training programme for a group of lecturers from IAB (Sabah Branch). The three-day training on Direct English Business English was held in Kota Kinabalu, Sabah, from 28 – 30 Oct. The training, which had communication skills as its primary focus, was delivered by Direct English Malaysia's Principal Trainer, Gordon Reid.
Besides training, Direct English Malaysia also successfully completed a major exercise for IAB recently where lecturers from all the IAB's five campuses sat for the Direct English Online Placement Test to gauge their level of English proficiency.
[ngg_images source="galleries" container_ids="5″ display_type="photocrati-nextgen_basic_thumbnails" override_thumbnail_settings="0″ thumbnail_width="240″ thumbnail_height="160″ thumbnail_crop="1″ images_per_page="20″ number_of_columns="0″ ajax_pagination="0″ show_all_in_lightbox="0″ use_imagebrowser_effect="0″ show_slideshow_link="1″ slideshow_link_text="[Show slideshow]" order_by="imagedate" order_direction="ASC" returns="included" maximum_entity_count="500″]