Direct English Malaysia forges partnership with SEGi Group of Colleges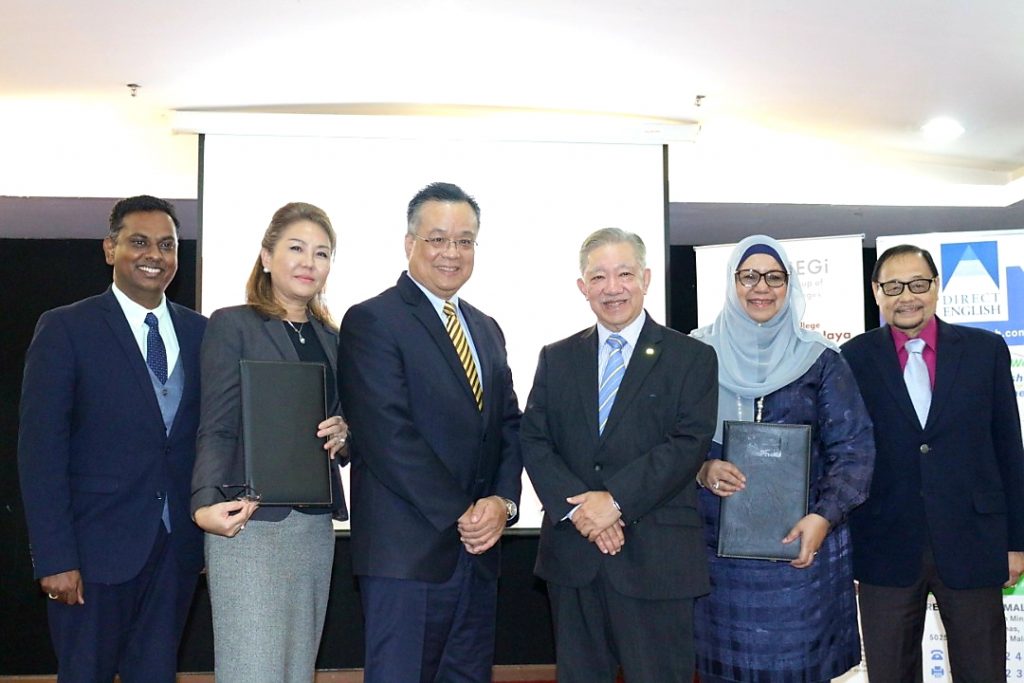 SEGi Group of Colleges (SGC) is now an Institutional Accredited Centre (IAC) of Direct English after an educational partnership between Melewar Learning Resources/Direct English Malaysia and SGC was forged via the signing of a Memorandum of Agreement on 22 Oct 2019 at SEGi College Subang Jaya.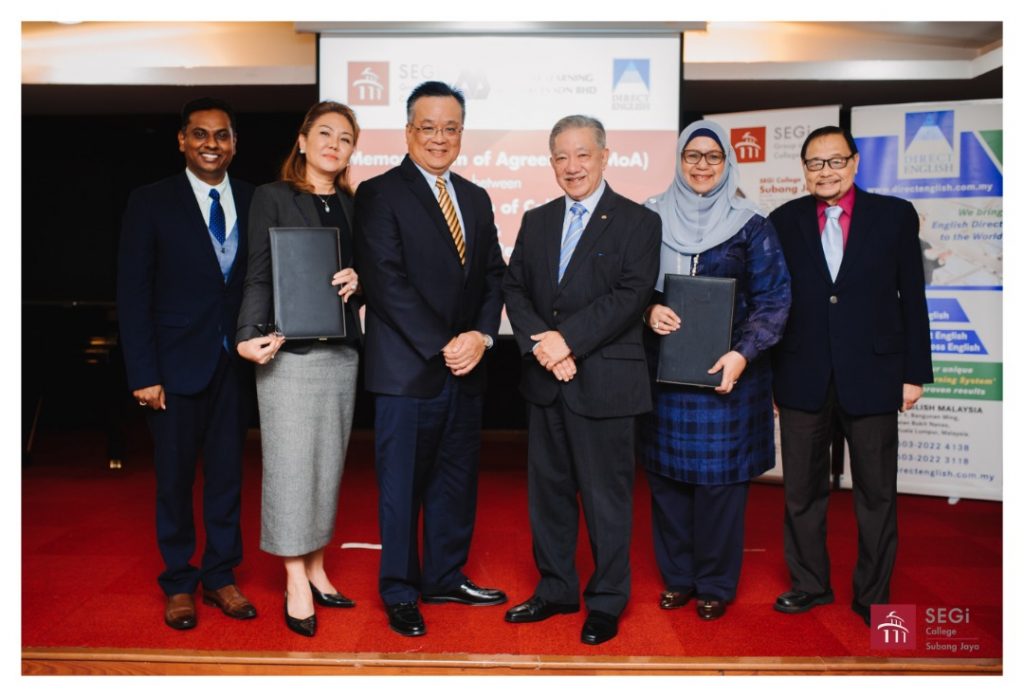 Signing on behalf of Melewar Learning Resources/Direct English Malaysia was its Director, Dato' Satinah Bt Syed Saleh while SGC was represented by its Vice President, Operations and Business Development, Datin Shaliza Sabtu. Also present to witness the signing ceremony were Group Executive Chairman, Melewar Group, YM Tunku Dato' Seri (Dr) Iskandar B. Tunku Abdullah and the Group Senior Executive Director of SEGi University & Colleges, Mr Daniel Teng.
With the partnership formalised, Melewar Learning Resources/Direct English Malaysia will assist SGC in setting up the IAC in its college premises and provide adequate training for its academic staff to efficiently deliver the courses.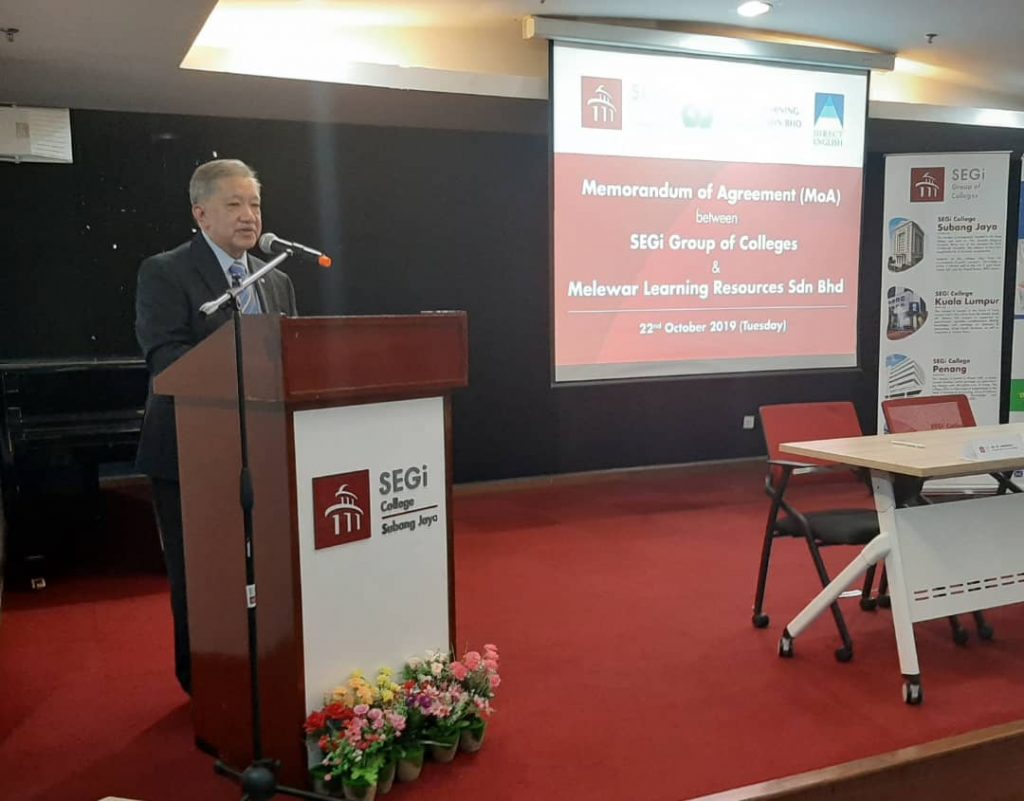 Tunku Dato' Seri (Dr) Iskandar expressed his hope that the tie-up with SGC would provide a positive impact on thousands of students and professionals affiliated with the Malaysia's largest private higher education provider. "As a trusted partner, we believe that SGC is well-positioned to provide a wholesome experience and exposure to all learners in all its four colleges," he added.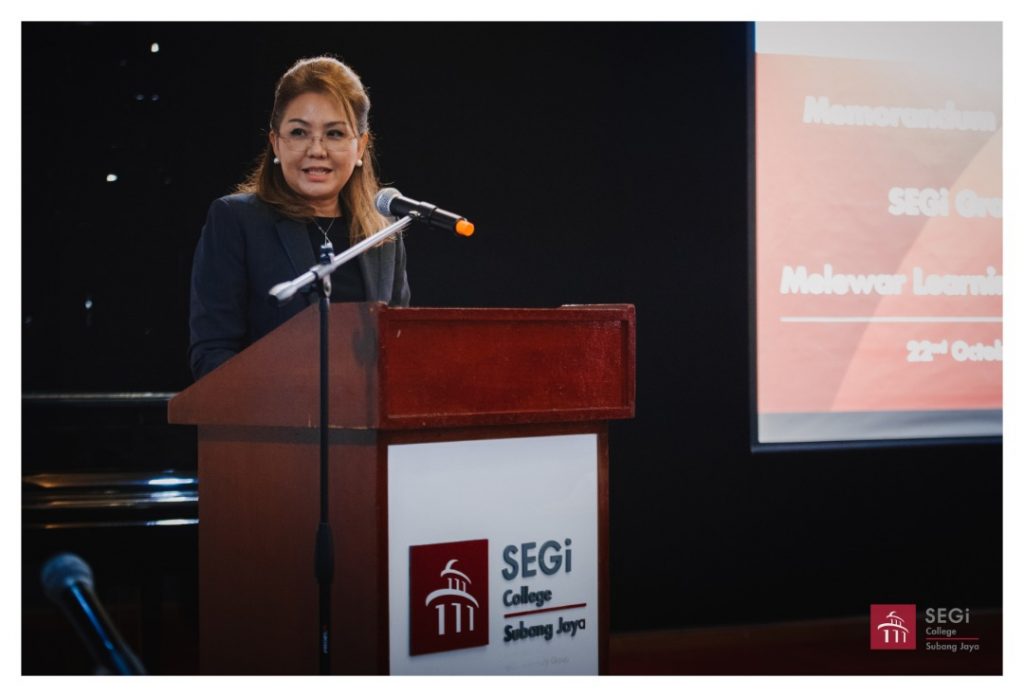 Dr. Lisa Tan, SGC Chief Executive Officer, praised the Direct English programme for "catering for the individual needs of learners in a highly effective way". She also added that as a trusted education provider, SGC is duty-bound to provide the right training to improve the proficiency level among Malaysians and hoped that such programmes can contribute towards minimising the communication and language skills gap faced by graduates today.
With the establishment of SGC as an Institutional Accredited Centre of Direct English, the tested and proven Direct English Learning System is now made easily available and accessible to all SGC students in all its four campuses.