Direct English Symposium 2018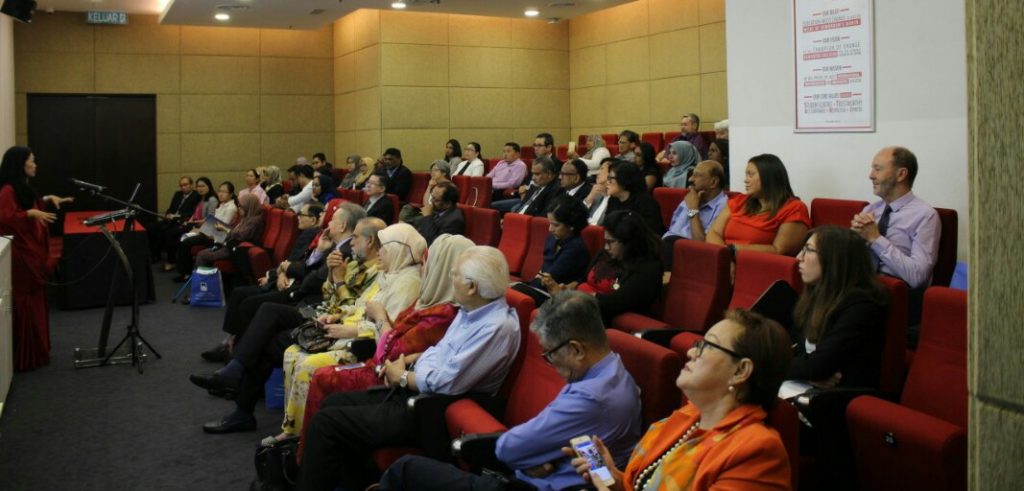 Direct English Malaysia organised its inaugural symposium, the Direct English Symposium 2018, on 29 September 2018 at INTI International College Kuala Lumpur with much success.
Over 90 guests and participants comprising entrepreneurs, training providers, ELT practitioners, trainers and teachers were present at the symposium to network and to share and exchange ideas on the way forward in bringing the best 'Direct English Experience' to all Direct English stakeholders in Malaysia .
Speakers/presenters at the symposium included Professor Dr Zuraidah Bt. Mohd Don who is Chair of the English Language Standards and Quality Council, Ministry of Education Malaysia, Ms Lucy Mills, Business Development Manager from Direct English (the Linguaphone Group) UK, Mr Suresh Dass, COO/Principal of St John's International School and a few others from Direct English Malaysia and INTI International College Kuala Lumpur.
In his opening speech, YM Tunku Dato' Seri (Dr) Iskandar Bin Tunku Abdullah, Group Executive Chairman, Melewar Group, thanked the many representatives from the various institutions of higher learning, schools, NGOs, the Ministry, training organisations and partners who had registered as participants for the symposium. With the much enthusiasm shown in the inaugural symposium, he envisaged that Direct English Symposium would continue to enjoy support from all the stakeholders in the coming years.
[ngg_images source="galleries" container_ids="4″ display_type="photocrati-nextgen_basic_thumbnails" override_thumbnail_settings="0″ thumbnail_width="240″ thumbnail_height="160″ thumbnail_crop="1″ images_per_page="20″ number_of_columns="0″ ajax_pagination="0″ show_all_in_lightbox="0″ use_imagebrowser_effect="0″ show_slideshow_link="1″ slideshow_link_text="[Show slideshow]" order_by="imagedate" order_direction="ASC" returns="included" maximum_entity_count="500″]