Direct English ushers in New Year with lunch gathering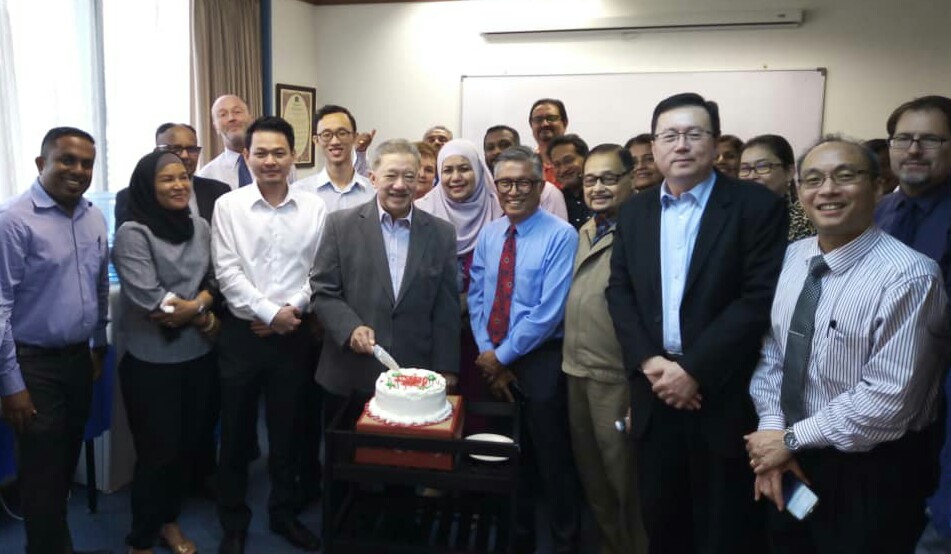 Direct English Malaysia ushers in the New Year today by hosting a lunch gathering at its centre in Kuala Lumpur. Guests at the gathering include Group Executive Chairman of Melewar Group, YM Tunku Dato' Seri (Dr) Iskandar B. Tunku Abdullah, Directors of Melewar Learning Resources, Dato' Satinah Bt. Syed Saleh and Prof Albert M. Ladores, business partners, Institutional Accredited Centre (IAC) partners and other close associates.
During the gathering, the Management and staff of Direct English Malaysia took the opportunity to organise a surprise belated birthday celebration for their Group Executive Chairman, Tunku Iskandar, whose birthday auspiciously fell on 1 January. Overwhelmed by the gesture of everyone present at the gathering, Tunku Iskandar expressed his fervent wish that Direct English Malaysia would continue to enjoy success with the unwavering commitment and support from everyone.
The gathering was an occasion filled with camaraderie as guests took the opportunity to reconnect and network with each other.
[ngg src="galleries" ids="9″ display="basic_thumbnail"]