Education Reform – Challenges and Opportunities: An Interview with Astro Awani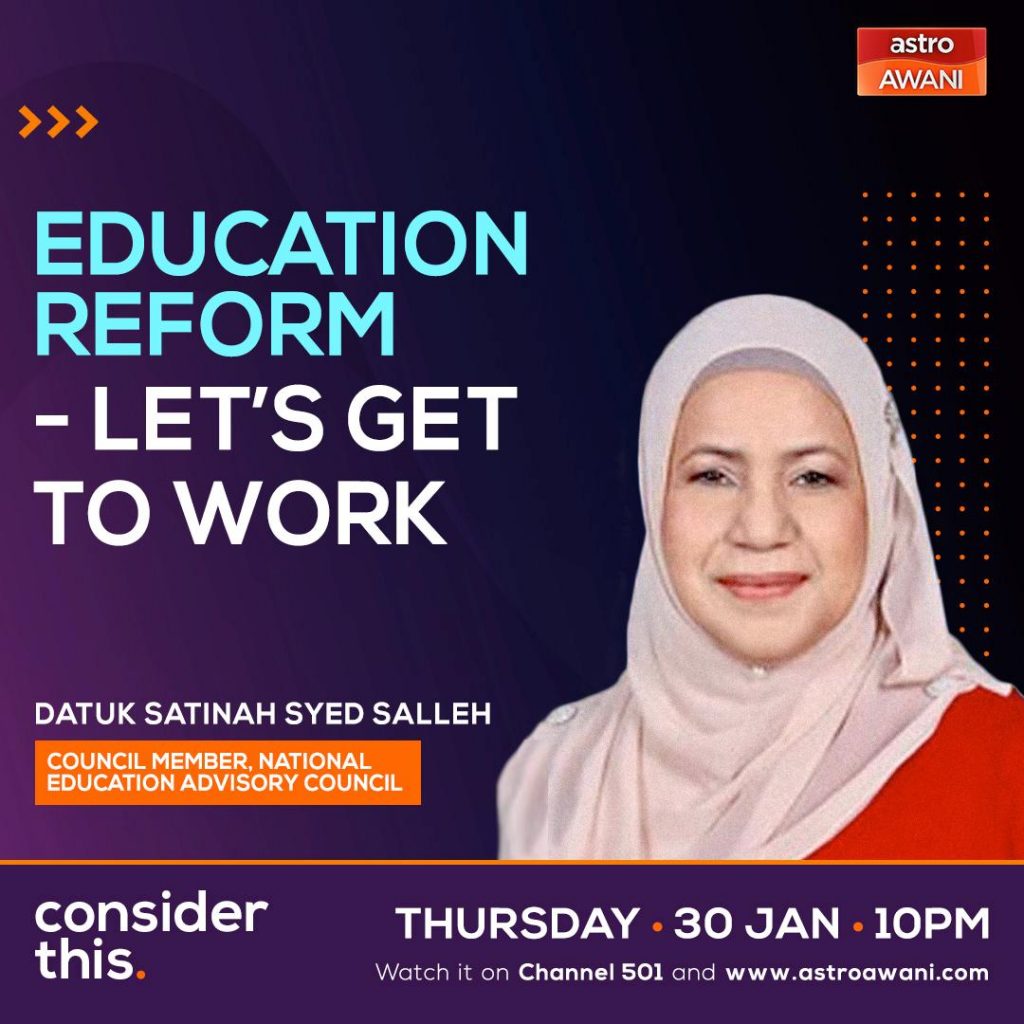 We took pride to share that YBhg Dato' Satinah Syed Saleh, Director of Melewar Learning Resources / Direct English Malaysia was on air on Astro Awani in her capacity as the Council Member of the National Education Advisory Council (NEAC).
Dato' Satinah was interviewed by TV host, Melisa Idris, on a programme called "Consider This'' where she spoke about the purview of NEAC and what it was set up to achieve.
Dato' Satinah also shared with the audience on the complexity of education reform where she also touched on the subjects "Educators with 21st Century Skills" and "Public-Private Partnerships" among others.