English Language Skills Assessment for 150 lecturers of Institut Aminuddin Baki (IAB)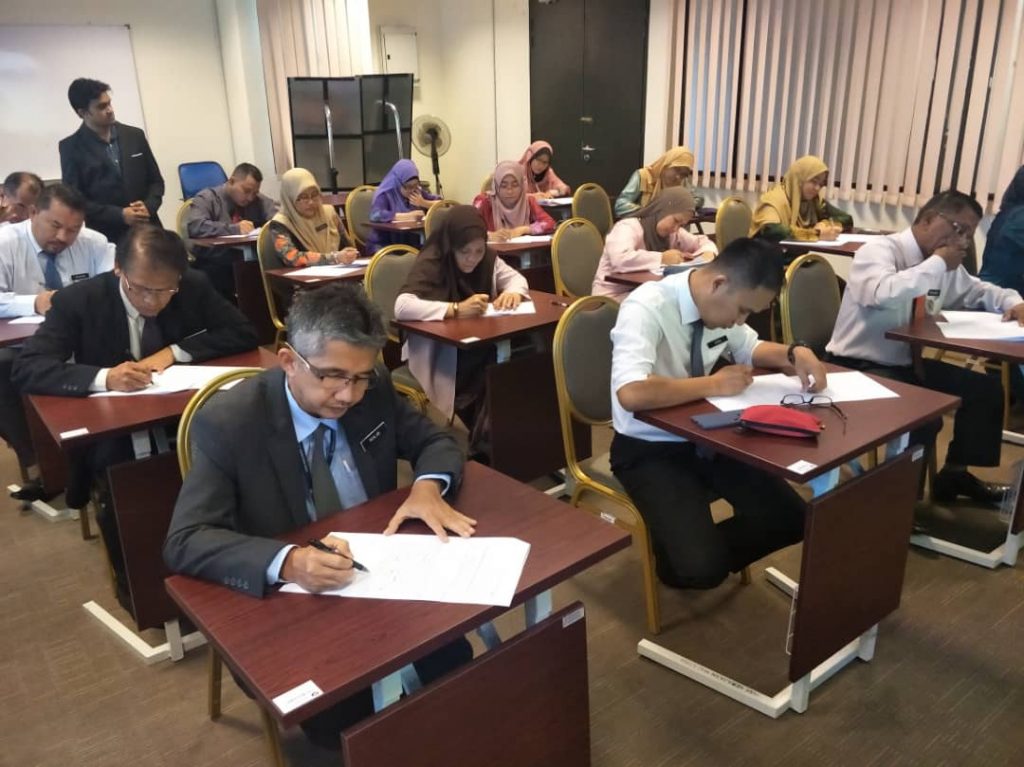 After the first phase of assessment where 370 lecturers from all the five campuses of Institut Aminuddin Baki (IAB) completed the Direct English Online Placement Test in October last year, another group of 150 lecturers from its main campus in Bandar Enstek, Nilai, went through the second phase of their assessment.
In the second phase, known as English Language Skills Assessment or ELSA, the selected lecturers who included various heads of departments and units, were assessed on their listening, speaking and writing skills.
ELSA, conducted by Direct English in collaboration with the Staff Development Department of IAB, would be held for three days from 7 – 9 January 2019.
The main aim of the assessment was to further confirm the candidates' English proficiency level after they had participated in the first phase of the assessment which was the highly popular Direct English Online Placement Test.
[ngg src="galleries" ids="10″ display="basic_thumbnail"]