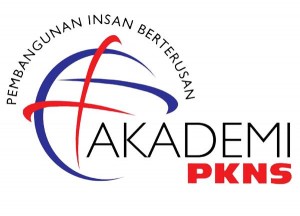 AKADEMI PKNS SDN. BHD. (APKNS) is a wholly-owned subsidiary of PKNS, which began its operations in April, 2010 aims to provide quality training and educational programs for employees of PKNS, its subsidiaries as well as its business partners.
APKNS has the desire to remain as one of the leading academy in this country, contributing prominently to the discovery and transmission of knowledge in every industry. To achieve this goal, the academy will ensure that only intellectually able staffs that are able to contribute to the solution of manpower needs are engaged. The academy believes that innovative ideas are the essential ingredients of any successful organizations.
APKNS is committed to provide quality training and educational programs to stimulate intellectual environment for learning. It believes in whole person development and work towards cultivating leaders with global vision, high ethical and moral standards and dedication. To tailoring programs to fit each student's needs, APKNS has incorporated modern technological aspects such as IT Lab and modern classrooms and have customized every other aspects of adjusted preferences.
Akademi PKNS is a Class A Approved Training Provider of Pembangunan Sumber Manusia Berhad (PSMB) under the Ministry of Human Resources.