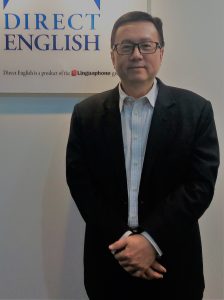 FROM THE DESK OF THE GENERAL MANAGER
It has been an exciting and worthwhile journey for me at Direct English. I have just crossed my first 100 days in office after assuming responsibilities as the General Manager in May this year, and I am certainly making them count.
The first 100 days in office are absolutely pivotal when it comes to evaluating one's success as one will usually sit back, reflect and start to 'measure' one's accomplishments and achievements. I am of no exception.
While I am not going to brag here on what Direct English has accomplished and/or achieved thus far, I could not resist but to talk about our CSR initiative, THE 'BEST' PROJECT which was launched on 10 August 2018 at SMK Kiaramas, Kuala Lumpur.
'BEST', which is an acronym of "Be an Excellent Student", comes with a sponsorship value of RM 525,000.00 from Direct English/Melewar Learning Resources that sets to benefit 100 students of the school.
This public-private CSR project gives everyone at Direct English a great sense of pride as we are going beyond 'business and profit' to meaningfully contribute towards the realisation of the many goals of the Government and the Ministry of Education in uplifting the English standard and proficiency level among the students.
Direct English will continue to be at the forefront in bringing "English Direct to the World".