NAECCEM sets to adopt Direct English courses for its members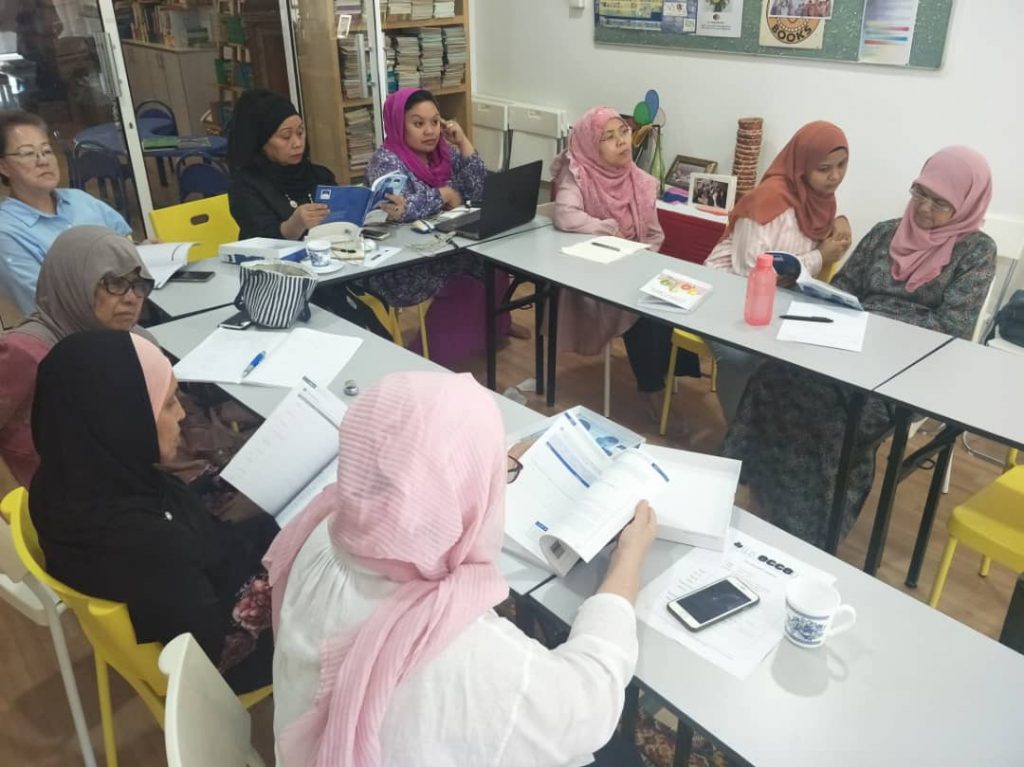 The Direct English team was at National Association of Early Childhood Care and Education Malaysia (NAECCEM) to deliver a training programme to key members of the association who included NAECCEM's Advisor, Datuk Atikah Adom, NAECCEM's President, Datin Radziah M. Daud and Vice President, Madam Judith Loh.
NAECCEM is an Institutional Accredited Centre (IAC) of Direct English where the partnership was forged in September last year.
The first segment of the training was on Direct English product knowledge while the second segment was on Direct English teaching / delivery. The one-day training would be followed up with another Training of Trainers (TOT) programme for NAECCEM's pool of trainers.
NAECCEM has made plans to embark on adopting Direct English courses for their members, comprising early childhood carers, teachers as well as business operators.