PERKESO adds to Direct English Malaysia training list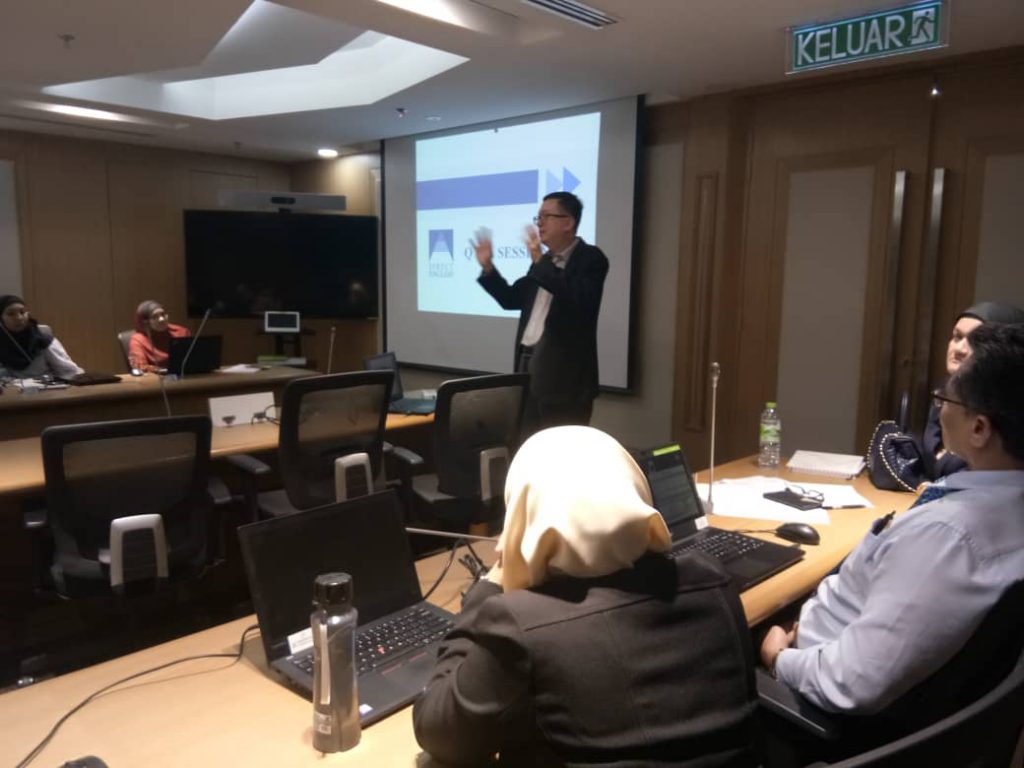 22 senior executives from "Pertubuhan Keselamatan Sosial" (PERKESO) or Social Security Organisation (SOCSO) were all geared up when they were briefed on their upcoming training programme with Direct English Malaysia.
The senior executives, who came from the various divisions/departments in PERKESO, were briefed on the highly popular Direct English Business English course by the Direct English Malaysia team at Menara PERKESO in Kuala Lumpur.
The group also sat for the Direct English Placement Test which was conducted on-the-spot for all of them.
Training for the group would commence on 26 Sept and would continue till 19 Nov.